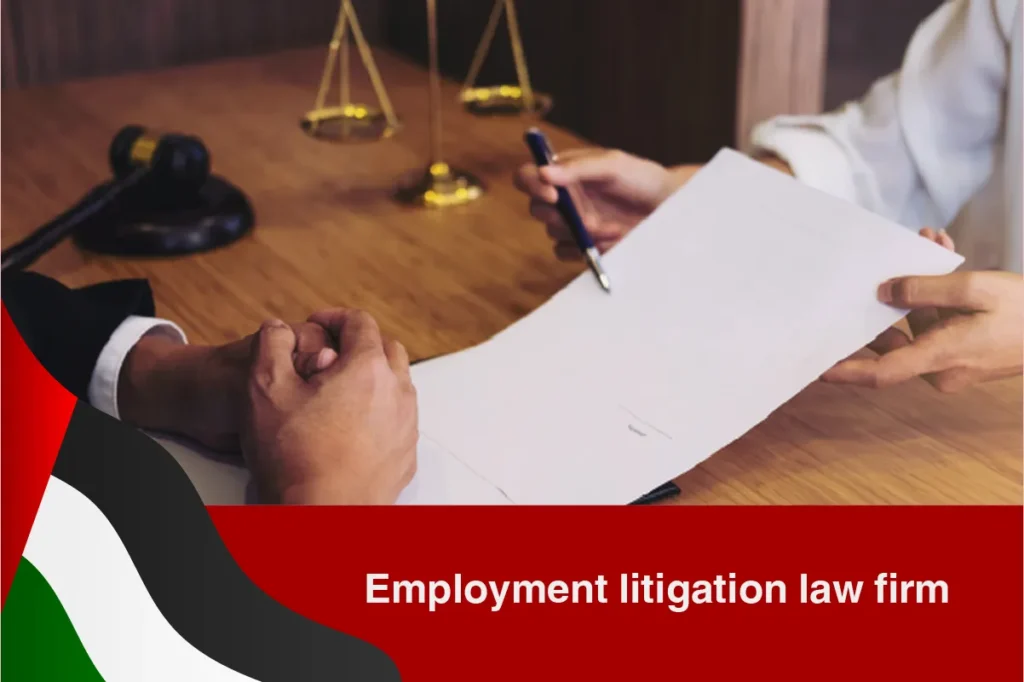 One name stands out in employment law as the beacon of trust and expertise. With a profound commitment to providing practical advice, the best employment litigation law firm in the UAE is your partner in addressing the complexities of employment law.
Office of Younis Mohammed Al Blooshi. Whatsapp: Click here. Location: Sobha Ivory 1 – Al Amal St – Business Bay – Dubai. Phone: 00971589984123.
Leading Employment Litigation Law Firm in Dubai 2023.
Amid the dynamic landscape of employment litigation, one individual emerges as a stalwart advocate. Younis Mohammed Al Blooshi, a distinguished labour lawyer and legal consultant, is a testament to their unparalleled expertise.
His unwavering commitment to justice and impressive track record solidify his status as the premier employment litigation lawyer in the UAE.
Guiding with Trust in High-Stakes Scenarios.
When faced with critical decisions, the importance of trustworthy advice cannot be overstated. The finest employment litigation law firm in the UAE understands this crucial element. Clients seek guidance that is not only clear and practical but also effective.
With long-standing relationships with governmental bodies, they are often the first to be aware of legal changes. This insight is invaluable as employment laws in the region are in constant flux.
Serving a Diverse Clientele.
This exceptional law firm collaborates with various clients, including multinational corporations, prominent family businesses, and governmental entities.
Their expertise spans employment law matters, from recruitment and dismissal strategies to bonus schemes and documentation drafting. For employers, this means a comprehensive solution under one roof, eliminating the need to engage multiple law firms.
Holistic Service Offering.
The comprehensive suite of services provided by the top work litigation law firm in the UAE includes:
Recruitment and Dismissal. Skilful navigation of employee hiring and separation intricacies.
Policy Formulation and Documentation. Crafting robust policies, procedures, and documentation to establish employer-employee solid relationships.
Incentive Strategies. Designing bonus and incentive schemes that align with legal regulations to inspire employee motivation.
Corporate Support and Due Diligence. Offering strategic insights during business reorganizations and transitions.
Mediation and Litigation. Providing effective resolution strategies for disputes through mediation or litigation.
Frequently Asked Questions about work litigation law firm.
Conclusion.
In employment litigation, the best law firm in the UAE leads the way with its unparalleled expertise and commitment to clients. Younis Mohammed Al Blooshi's exceptional advocacy adds an unmatched dimension to their services.
With a comprehensive suite of offerings and an unwavering focus on success, this law firm is your trusted partner in addressing the intricate landscape of employment law in the UAE.
Contact the office of Younis Mohammed Al Blooshi via Whatsapp. Click here. Or visit us at our address: Sobha Ivory 1 – Al Amal St – Business Bay – Dubai. You can also call us on phone: 00971589984123.
Learn about the Top 5 local employment lawyers in Dubai and the Best litigation lawyers in Dubai UAE. Also, read about the best Labor Lawyer in Dubai.