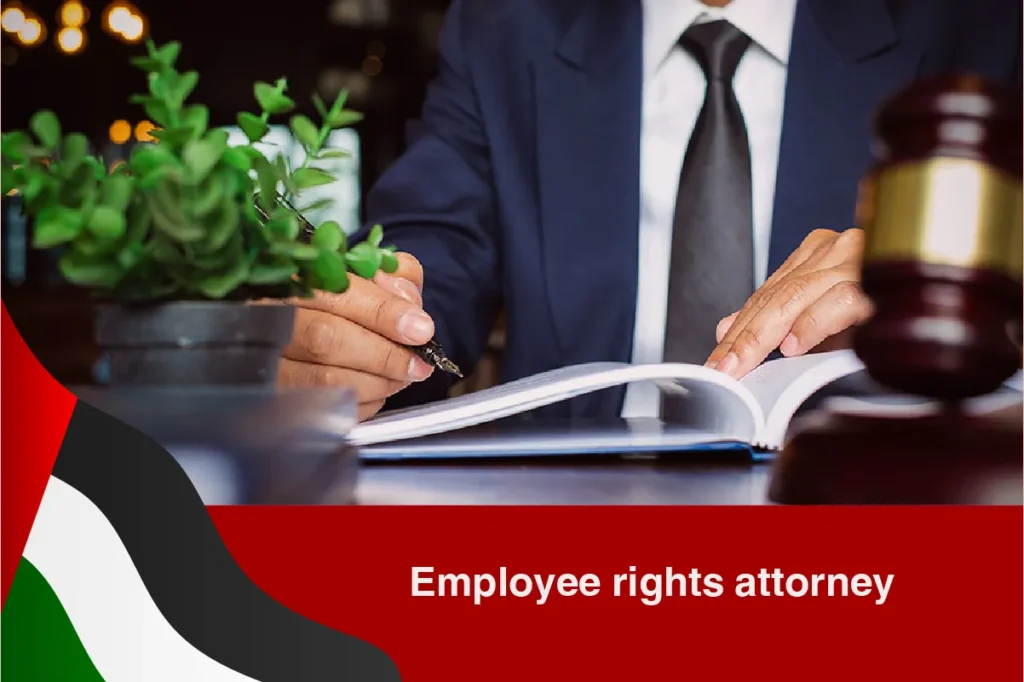 As an employee, you have certain rights and protections under the law. Understanding these rights can help you navigate your workplace and ensure that you are treated fairly. In this article, we will explore the role of the best employee rights attorney and how he can assist you in upholding your rights as an employee.
Contact the office of  Younis Mohammed Al Blooshi via Whatsapp. Click here. Or visit us at our address: Sobha Ivory 1 – Al Amal St – Business Bay – Dubai. You can also call us on phone: 00971589984123.
Employee Rights Attorney Advice: Why it Matters.
Navigating the complexities of employment law can be challenging. This is where specialist employment advice comes into play.
A specialist employee rights lawyer provides legal advice tailored to your commercial objectives, human resources strategies, and company culture.
Employees are the backbone of any business. A contented and dynamic workforce is pivotal to a company's success. However, effective human resource management can't be achieved without legal guidance.
Moreover, businesses must adhere to existing employment laws and stay abreast of future legislation and its impact on their employment relationships.
Topics like staff attrition, remuneration changes, staff transfers during acquisition transactions, and redundancies must be managed effectively from a human resource perspective.
Balancing Act: Attracting Talent and Managing Expectations.
Companies must strike a delicate balance between attracting top-tier candidates and managing the reasonable expectations of their current workforce. An employee rights lawyer can help businesses navigate this tricky terrain.
They ensure that the interests of the company owners and those on the payroll are considered.
The Employment Lifecycle: Beginning, Middle, and End.
The employer-employee relationship can be seen as a lifecycle with a start, middle, and end. This perspective is beneficial within the context of UAE immigration and employment law.
There are necessary formalities to be addressed and statutory compliance and governmental policy restrictions to be considered throughout the employment period of every employee.
An employment attorney assists clients at each stage of this employment lifecycle, helping them successfully navigate the UAE employment landscape.
Interdisciplinary Approach: Working Hand-in-Hand with Other Teams.
Employment attorneys don't operate in a vacuum. They often collaborate with other practice areas such as Banking, Corporate, Financial Services, or Real Estate.
This collaboration is crucial when a business faces legal challenges with an employee or a regulatory authority.
Younis Mohammed Al Blooshi: A Trusted Name in Labour Law.
One name stands out in the complex world of UAE's labour laws, legal issues, and the legal profession: Younis Mohammed Al Blooshi Labour Lawyer & Legal Consultant.
Known for his expertise in labour cases, Al Blooshi is a trusted name for upholding employee rights in the UAE.
FAQs About worker rights attorney.
In conclusion, an employment attorney is critical to protect and uphold employees' rights. He provides specialist employment advice, helps businesses balance interests, navigate the employment lifecycle, and works with other teams.
So, if you ever need legal advice regarding your rights as an employee, don't hesitate to consult an employee rights attorney. Remember, your rights matter; having someone who can help you protect them is essential.
Office of  Younis Mohammed Al Blooshi. Whatsapp: Click here. Location: Sobha Ivory 1 – Al Amal St – Business Bay – Dubai. Phone: 00971589984123.
Defend Your Rights with the Top Employment Lawyers Dubai and consult the best Labor Lawyer in Dubai. Also, learn about the Top 10 Employment Termination Lawyers in UAE Dubai.